Boards of Library Trustees

Kathy Meierhoff, President

Carole Stroh,

Vice President

Scot Butler, Treasurer

Janie Jerch, Secretary

Kate Jackson
Tim Kregor

Carl Schons




The Board of Library Trustees meets every month, regularly scheduled for the third Tuesday. Meetings are open to the public

and follow the guidelines of the Open Meetings Act of Illinois.




Next Meeting Date

Want to help make our library the best? Do you have a few hours a month to spare? Join us!! New members and ideas are always welcome!




The Friends welcome donations. Please consider a show of support in the form of gift to the Friends of the Lake Bluff Library, c/o Secretary Mary Dahlmann

123 E. Scranton Avenue

Lake Bluff IL 60044




Next Meeting Date

Book Clubs

The House at the End of Pope Street,

Wednesday, 11/8 at 7:00pm




Time to g

et crea

tive in the kitchen! Th

is m

onth we'll choose recipes that feature fragrant sp

ices, in both sweet and savory dishes.

Give to the Library as you Shop on Amazon!


AmazonSmile is a simple and automatic way for you to support Friends of the Lake Bluff Library (FLBL) every time you shop, at no cost to you! When you shop at AmazonSmile, you'll find the exact same selection and convenient shopping experience as Amazon.com, with the added bonus that Amazon will donate a portion of the purchase price to FLBL.

In the last year, using your donations, FLBL sponsored the LEGO® building and robotics program for children, a painting workshop for adults, Donuts for Dad and the balloon artist at the Sidewalk Chalk Competition. They also purchased an AED device and funded the Wi-fi upgrade, butterfly release party and our Trending Titles section.




Saturday 12/2

Our Winter newsletter usually arrives in Lake Bluff homes on December 1 and we wanted to be sure to let you know that we'll have some fun holiday activities planned!




from 10:00 to 5:00pm
Join us at anytime during the day to help make our library festive for the holidays.




DIY Adult Crafting

from 10:00 to 5:00pm

Some example crafts will be available with instructions for patrons to complete.




from 11:00am to 1:00pm
Stop in the children's department and listen to holiday stories read by our own Library Elf. Crafts and treats will be available as well.

Thursday, 11/9 at 7:00pm

Join Martha and Liliana for Knitwits, a group for beginning knitters. We'll meet on the second Thursday of each month to knit, chat, and learn new techniques. Bring your knitting and your questions!

Monday, 11/13 at 7:00pm

Join us for Trivia Night at the Lake Bluff Brewing

Company! Register your team of up to six people and get your thinking caps ready. All participants must be 21 and older. *Registration is required.


Tuesday, 11/14 at 1:30pm

Join Liliana to relax and unwind at Adult Crafts! This month we will be upcycling a glove into an adorable plush squirrel.

All materials are provided, please register at least one week in advance.

*Registration is required.

Putin's Russia: Friend, Foe or Something Else? Monday, 11/6 at 7:00pm

Since Vladimir Putin took power in Russia over 17 years ago, the relationship between the United States and this formerly sworn enemy has been in a state of flux. George W. Bush and Putin seemed to have a working relationship. Barack Obama and Putin did not. Now, under President Trump, the relationship is uncertain. This lecture by Dr. Ben Whisenhunt will examine Putin's background, style of rule and overall relationship with the United States. Dr. Whisenhunt is a history professor at the College of DuPage who received his PhD from UIC.

*Registration is suggested.




Click

here

to view a full list of our Adult Programs!

Make y

o

ur own paper beads and then craft paper bead jew

elry.




Thursday, 11/16 at 7:30pm

Join this fun group and earn volunteer hours, meet new friends, find new books!

Click here to view a full list of our Teen Programs.



Mondays, 11/6 to 11/20 at 6:30pm, 7:00pm, 7:30pm
Child
ren in 1st - 5th grade can sign up to read to a certified
therapy dog. These gentle dogs are non-judgmental and great listeners for children who could use some quality time reading out loud or would just enjoy reading to a good listener. Parents will need to sign a waiver form (available in the children's department). Time slots go quickly, so sign up early for one or more 20-minute sessions!
*Registration is required.
Tot Time
Tuesdays, 11/7 to 12/19 from 10:15am to 10:45am
Children ages 6 months to 3 years old can listen to books and music while they socialize and play with age appropriate toys. Children must be supervised by an adult at all times during this casual meet up.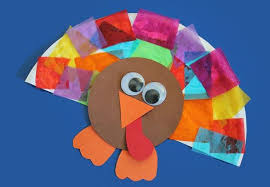 Thanksgiving Drop In Craft
Sunday, 11/12 to Wednesday, 11/22
Drop in during the week before Thanksgiving to create a craft that shows your thankfulness! Small children may require assistance.
Nutcracker Ballet Storytime: Clara's Dream
Saturday, 11/18 at 11:00am
Get ready for the holiday season with this magical storytime and performance of Clara's Dream from the Nutcracker Suite with LoMastro Performing Arts Academy!
Thursday, 10/26 at 4:00pm
(Rated PG, 2016, 108 minutes)
Click
here
to view a full list of Children's Programs